Sorry about the lack of a new post yesterday folks. Things sort of piled up on me while I was away, and it's taken a couple of days to get them all sorted out. Today, I'm going to share with you a few of the pictures I took while at last Thursday's Twins vs. Pirates matchup at Hammond Stadium (a 5-4 Twins victory). It was (unfortunately) the only day of the trip we had to spend in Fort Myers, but it was still a great experience. Mike Herman, former St. Olaf baseball player and current Twins media/player relations manager, gave us an inside tour of the facilities before the game started and allowed us to watch most of the action from the press box (which was pretty cool). I'm no
Art
(who I saw with his camera by the dugout), but I think there are some pretty decent shots here.
Have a great weekend!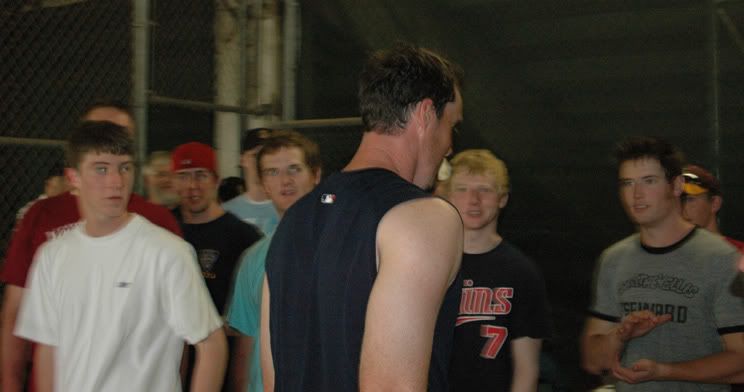 Joe Nathan walks by some starstruck St. Olaf baseball players before last Thursday's game.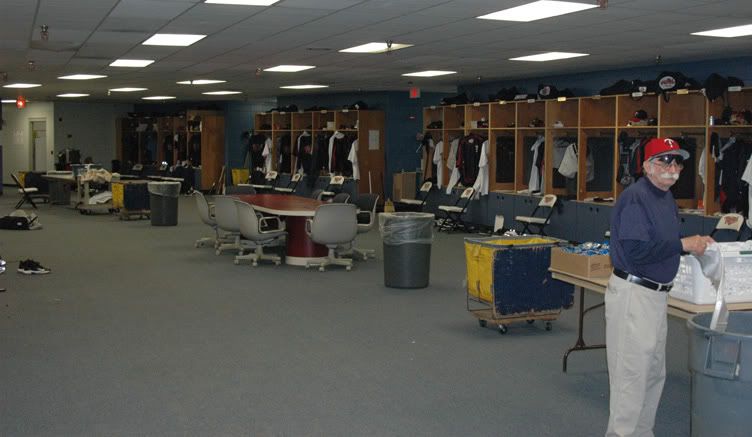 Wayne Hattaway does some work in the Twins clubhouse. Pretty nice, huh?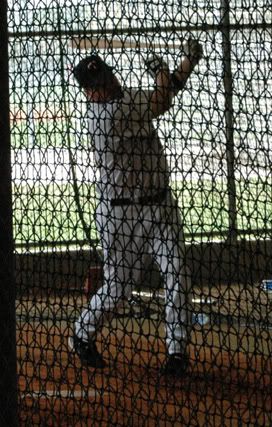 Matty LeCroy takes some last-minute swings in the under-stadium batting cage.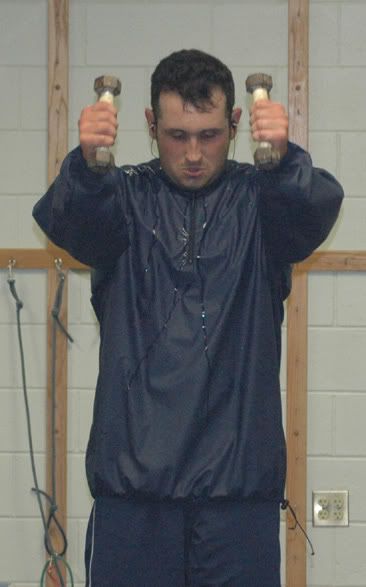 Juan Rincon does some weightlifting in the training room.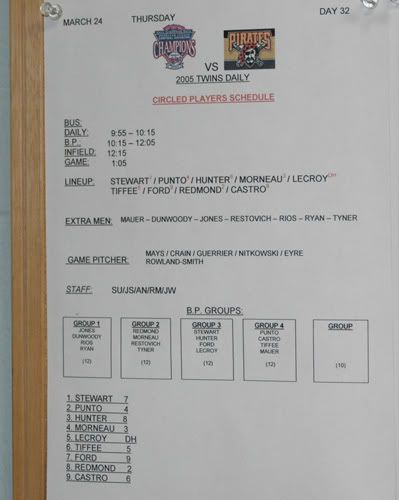 The official lineup card (posted in the clubhouse) from Thursday's game.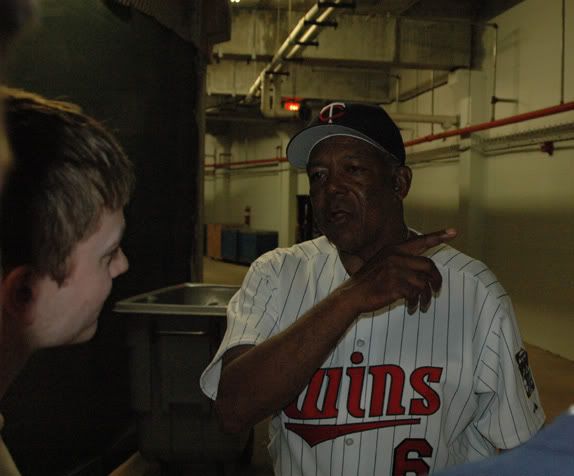 Tony Oliva, never one to shy away from a conversation, gives an Ole player some advice.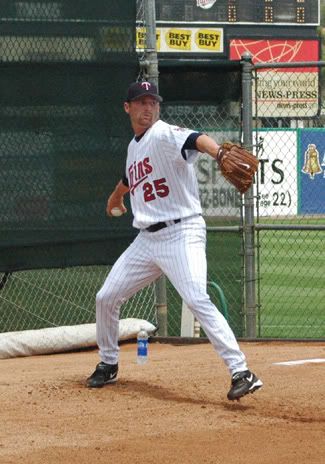 Starting pitcher Joe Mays warms up in the bullpen.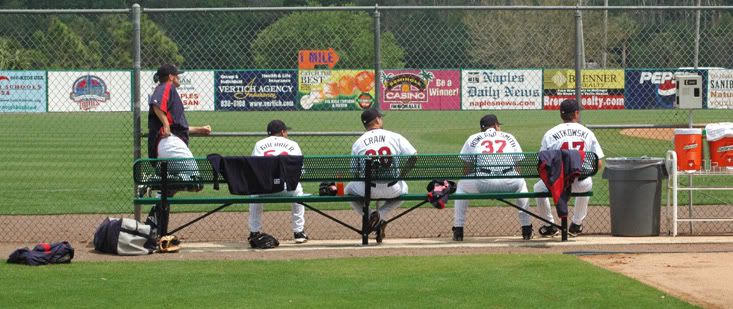 The rest of the available pitchers for the game sit in the bullpen.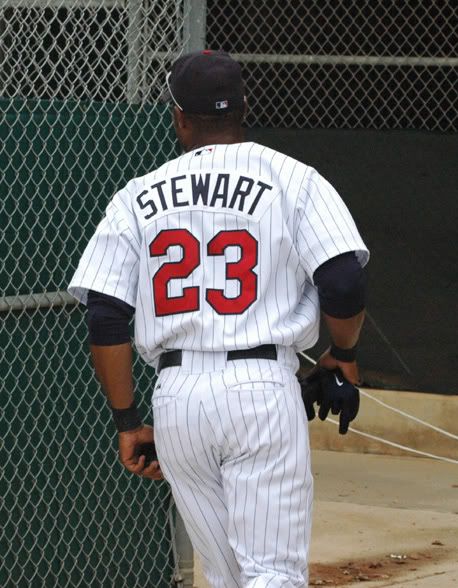 Shannon Stewart makes his way onto the field right before gametime.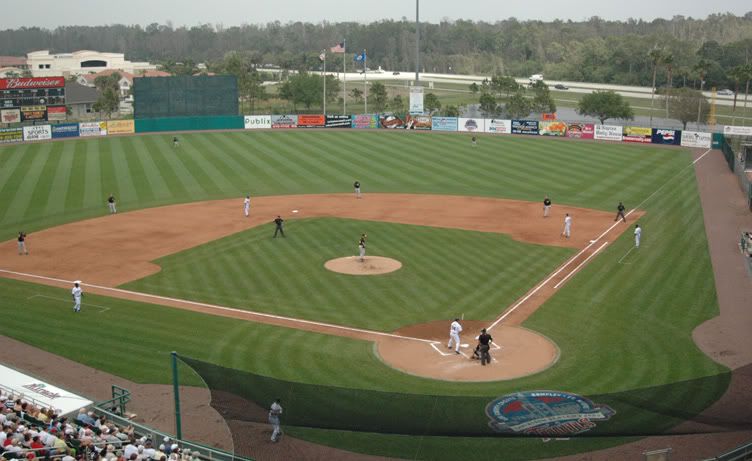 A wide view of Hammond Stadium.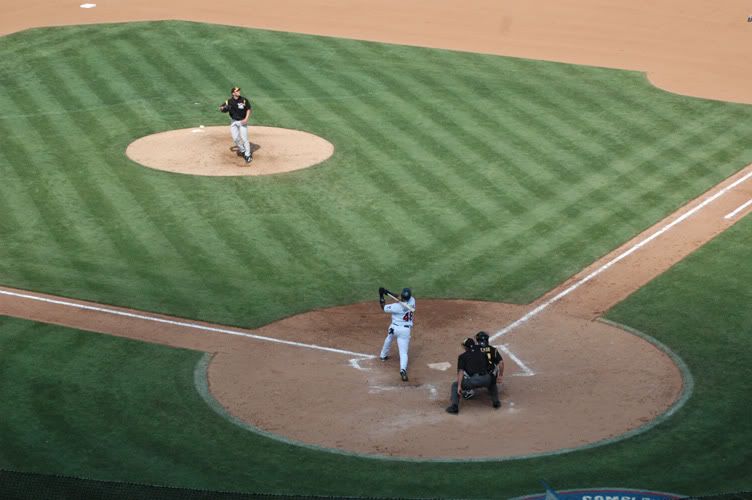 The view of the action from the press box.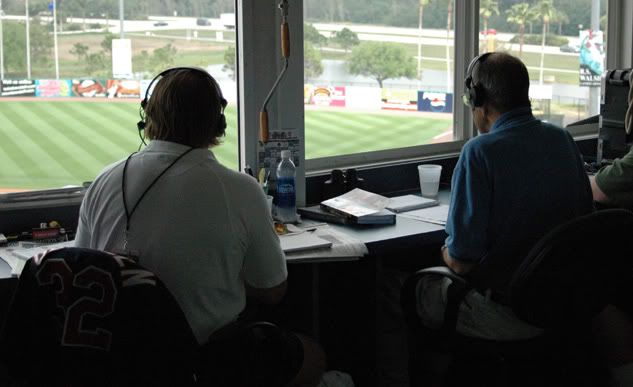 Dan Gladden and Herb Carneal as they broadcast the game on WCCO.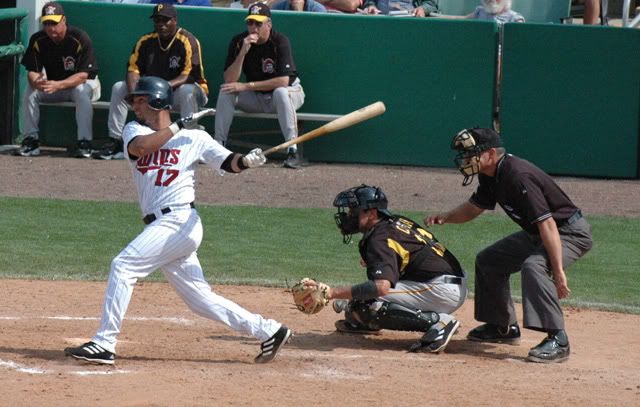 Juan Castro makes contact during the later innings.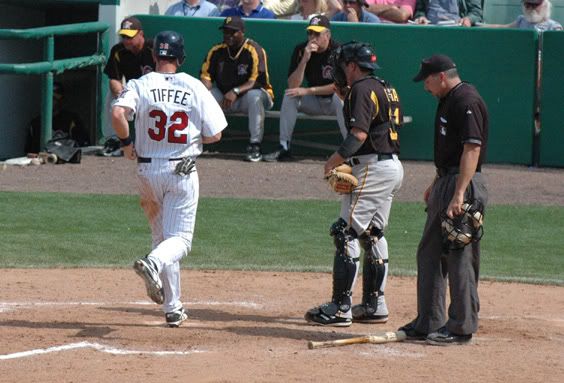 Terry Tiffee actually scored on Castro's hit.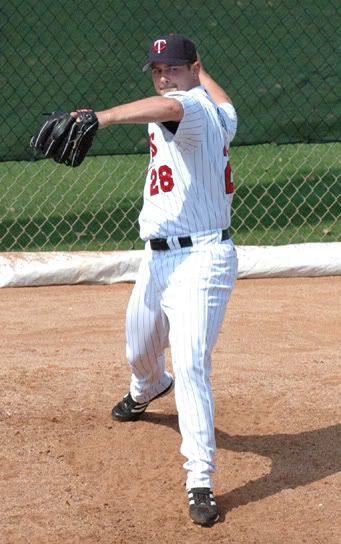 Jesse Crain, one of my favorite Twins, gets warm in the bullpen.
Wouldn't this sign look great in my dorm room?
-RM
One Final Word:
In case you hadn't heard, Micheal Restovich was claimed off waivers by the Tampa Bay Devil Rays yesterday. It's been a long six years for Resto in the Twins organization, and although I'm sad to see him go, I'm glad he'll finally get the chance to show what he can do in the bigs. I actually saw the Rochester native play back in high school back in 1998, and the 425 foot foul ball he hit at our local high school field in Northfield is actually the stuff of legend around here. Good luck, Resto. I wish you nothing but the best.