It's (belatedly) John's turn to write once again tonight, but I thought that to supplement his new post I would share with you, the reader, a few pictures I took from Friday's 2-0 win over the Royals. I was able to snag some free tickets, and we were treated to yet another amazing performance by one Johan Santana. I'm telling you, if he doesn't win the Cy Young Award then they might as well just do away with the whole damn thing. But that's just me. Anyway, if you're interested feel free to take a look at some of the pictures I took below.
Note: I'm obviously not the greatest photographer in the world and these pictures were taken with a simple point-and-shoot digital camera, so they may appear a little blurry. I've shrunk them down as much as I could, but they also may appear a little big on your browser, depending on the resolution of your monitor. For this, I apoligize.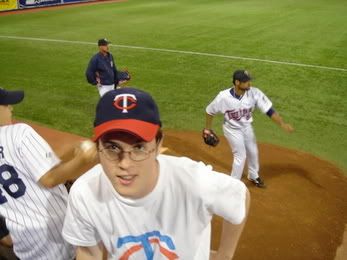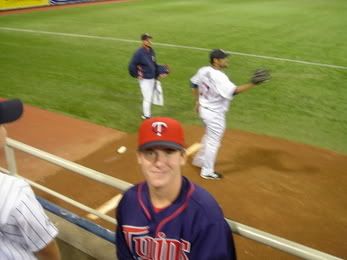 John (left) and I (right) take our turns being un-photogenic as Johan warms up in the bullpen before the game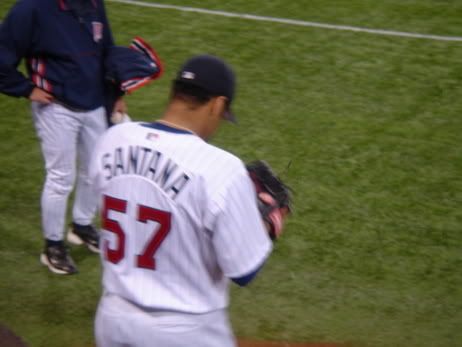 A close up on Johan as he prepares to take on the hapless Royals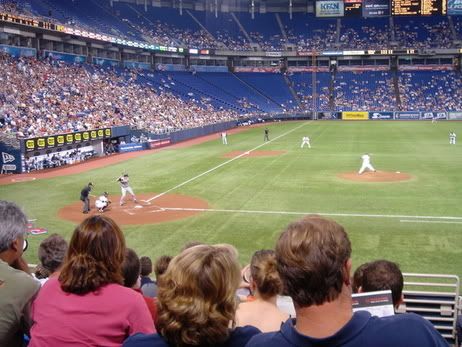 The view from our seats as Santana deals on the mound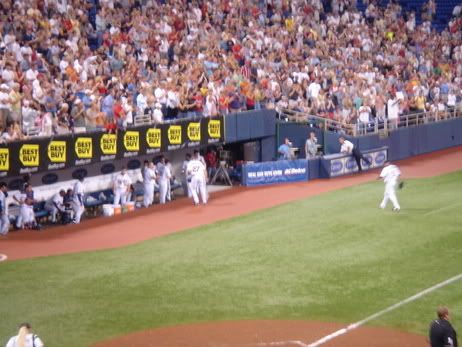 Johan gets a standing ovation after he strikes out the side in the seventh inning. Santana had 11 strikeouts overall.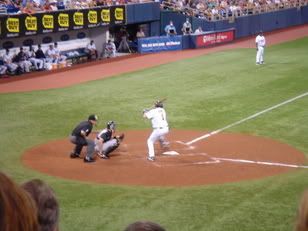 Jason Kubel takes a swing during his 8th inning pinch-hit appearance (he would later ground out). Kubel got his first ML hit on Saturday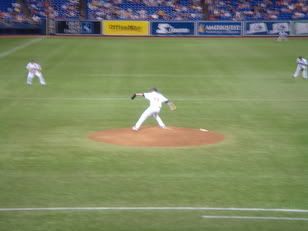 Joe Nathan slams the door on the Royals, earning his 38th save of the season
That's all there is to this little photo album. It's not meant to be a stand-alone post, just a little something to add some variety to the blog. John SHOULD have an all-new post up one of these days, but if he doesn't once again for some reason, I'll be back and writing tomorrow (Tuesday). In the meantime, have a great Labor Day!
-Ryan